Lawter BVBA receives the 2019 Best Supplier of the Year award from Elix Polymers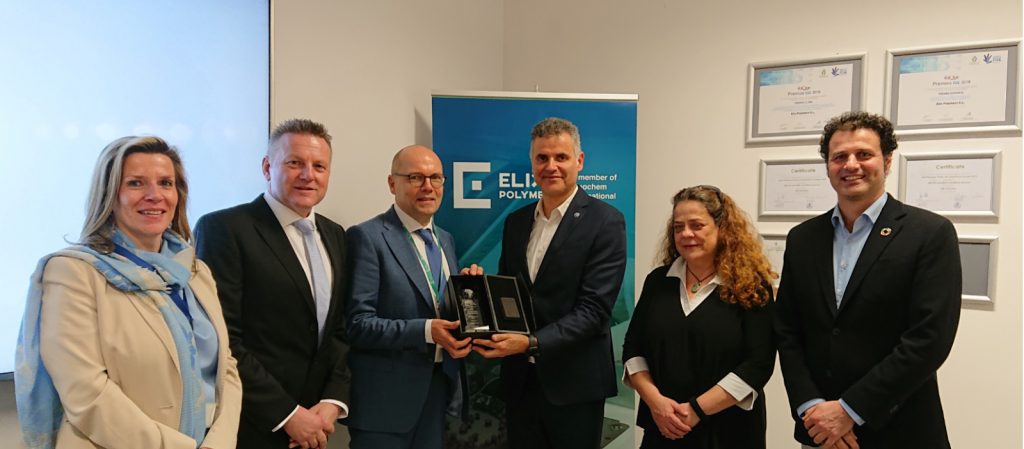 Elix Polymers, a leading manufacturer of ABS thermoplastic products, has decided to highlight the cooperation with Lawter BVBA by choosing it as the best supplier of 2019.
At its facilities in Tarragona Spain, Elix Polymers welcomed Martin Naish, Account Manager, together with Jaap van den Born, Commercial Director, and Ann Hermans, Customer Service Representative. During their visit, they were given the Elix Polymers Outstanding Performance Award 2019 for its commitment and dedication.
Lawter BVBA has placed all of its potential and resources at the disposal of Elix, thereby providing added value to Elix's entire value chain and creating solutions that respond to the company's specific needs. The rigorous criteria followed by Elix when selecting the best supplier of the year are based on the cornerstone values of commitment, proactivity, and sustainable growth.
"Lawter is an example of how a supplier clearly understands Elix's goals and challenges by making them their own and by adapting their daily operations to our requirements". "The company has more than met our expectations in 2019", affirmed Narcis Vidal, Operations & Supply Chain Director at Elix. "Lawter has proved its experience in its field and has been proactive in presenting ideas to us that add value to our business and our customers", added Iolanda Pedrola, Procurement Manager.
Martin Naish, Account Manager of Lawter, commented: "We are tremendously pleased to have been selected as the 2019 supplier of the year. This recognition will further motivate us to continue improving and offering top-quality service in accordance with Elix's requirements, thereby allowing us to be in the running for the award once again".