Lawter awarded Gold Status by EcoVadis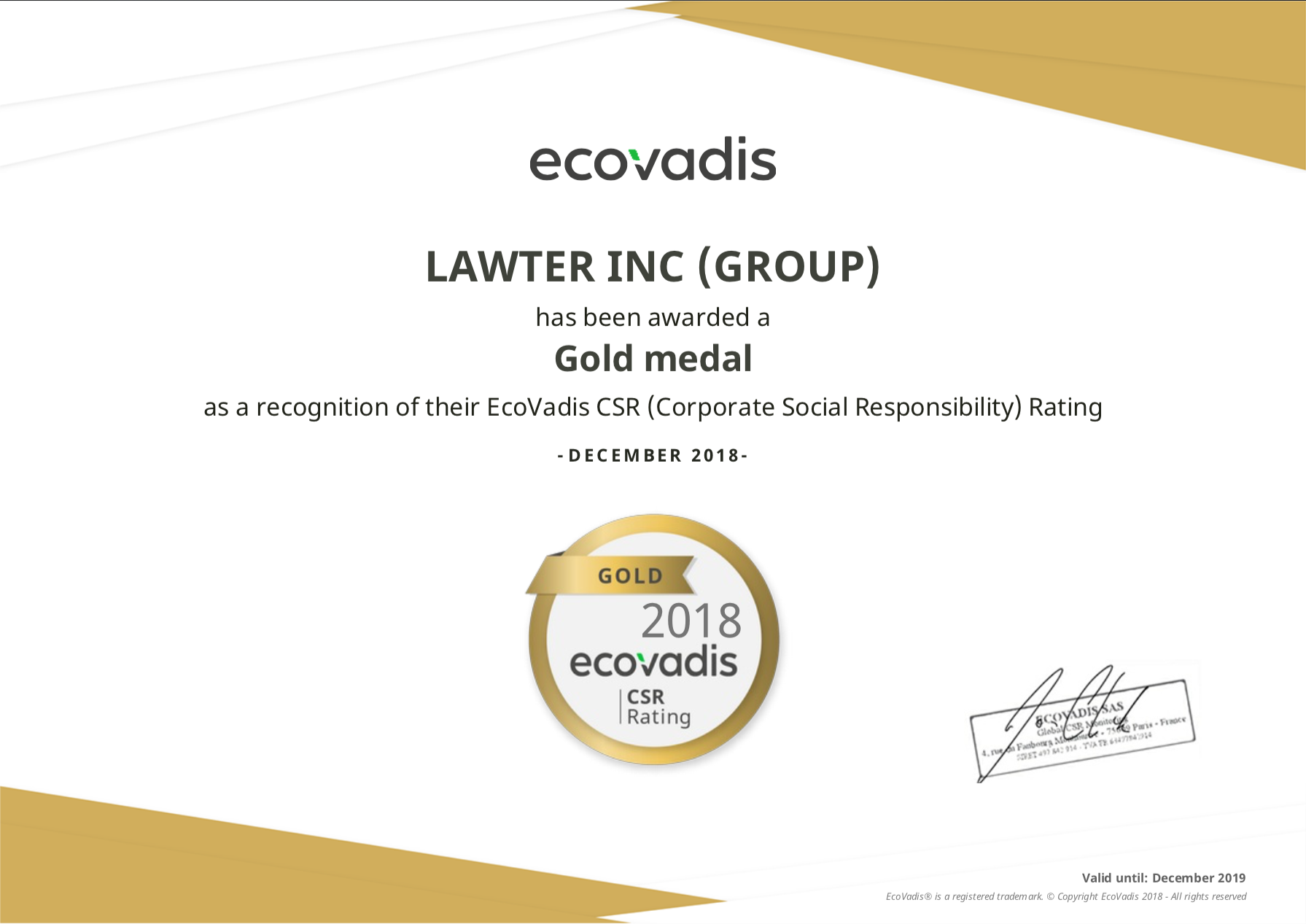 After a recent audit, Lawter has been awarded Gold Status by EcoVadis, a collaborative platform providing Sustainability Ratings for global sustainable procurements. This achievement ranks Lawter in the top 5% of global companies committed to corporate social responsibility.
EcoVadis is a Corporate Social Responsibility (CSR) auditor and is the most well respected and trusted partner within the industry. By practicing the highest ethical standards and committing to responsible sustainability, Lawter has been recognized as a global leader.

Lawter will continue to be innovative and deliver the highest quality products and services. We value our global team and the responsibility we have to our environment and our customers.
To Download a PDF copy of the certification please Click Here.